Members Discounts
We have secured some fantastic discounts with leading brands!

Purchase your very own MyZone MZ-3 Physical Activity Belt with a £50 off discount!

save 20% using discount code
3dleisure

10% off all Origin products when you use the below code.
3DLEISURE10
Valid on all Origin Fitness products, excluding products on sale and reduced to clear.

Book an hourly parking space and use the below code for a 10% discount!
3DLEISURE10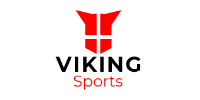 5% off all sports items at Viking Sports, use the below code at checkout
3dleisure

Receive a 25% discount off of health assessments with BMI Healthcare. For details of what's on offer, please click the button below. To take advantage of this offer, call 0800 004600 and quote "3d Leisure".
Please note: payment is taken at the time of making the booking.

Purchase protein products at 35% off RRP with the below code.
LEISURE35
Minus exclusions – click here to see excluded items.
Receive a £50 discount on your holiday booking with the below code.
THISTLE50

10% off when camping at Blackland Lakes! To claim, contact us and quote the below code.
BLA10%4U